keyboard_arrow_left
See all JobPosts
כל המשרות
menu

Connector: idan munsa
{{ favorite_tooltip }} {{favorite_icon}}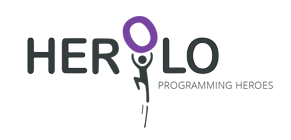 Herolo מחפשים
Senior Front End Developer
Herolo is looking for a talented Front-End developer, who love to work with cutting-edge web technologies, to work in a place that knows to take him/ her to the next level!
The role includes working on varied of Technologies in the frontend Fields, with the latest technologies, with a daily code review, and with the best practice.
Location: Burasa, Ramat Gan - 5 minutes from the train station
Need to have: 🐱‍💻
+At least 1.5 years of experience as a Front-End developer- must!
+Deep understanding of JavaScript (ES6+, TypeScript, )
+experience with JavaScript frameworks such as ReactJS, Angular (JS / 2-6).
+ Deep knowledge of Angular 2+ (or later) / React ecosystem, practices, and commonly used modulesץ
+Familiarity with build tools: Angular CLI / Webpack, Gulp
+Familiarity with UI frameworks and tools, such as SCSS and Bootstrap, materialize
+A person who loves sharing knowledge and a team player!
+An independent and motivated self-learner
Nice to have :🐱‍🚀
+Experience with state management (Redux)
+Experience with reactive programming (RxJS)
+Experience with Node.js / Django
הגשת מועמדות הגשת מועמדות
Jobpost Completed
JobPost On Hold