keyboard_arrow_left
See all JobPosts
כל המשרות
menu

Connector: idan munsa
{{ favorite_tooltip }} {{favorite_icon}}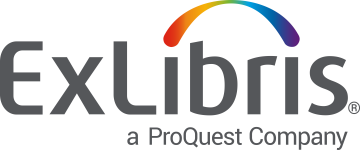 Ex Libris מחפשים
Software Architect
Ex Libris is seeking for a Software Architect to take a significant part in designing and reviewing our architecture decisions, serve as a technical consultant and see the large picture of campusM technology stack and its architecture.
You must be familiar with techniques for designing and building high-quality SaaS and mobile software.
Duties for this position include hands-on programming, modeling the system components, research, unit testing and code reviews. Moreover, you will be expected to own infrastructural tasks from our product development sprints, participating in regular scrum meetings to ensure development tasks are adhering technological and architectural guidelines.
Relevant education:
B.A. in Computer Sciences/Software Engineering from a recognized academic institution
Required professional experience
•Experience (5+ years) in SaaS – Production systems
•Experience (5+ years) in Java server side development (Spring – advantage)
•Experience (3+ years) as a software architect.
•Experience in OAuth
•Experience with Oracle DB, PL/SQL, JDBC
•Strong design and architectural background
•Experince in REST API's, Web development (React) – advantage
•Unit Testing and code review practices
•Experience with Agile (Scrum)
•Good interpersonal skills
•Excellent communication and time management skills
•Problem solving ability
Required Languages
High level of English
Required skills/characteristics:
•Team player
•Highly organized and focused
•Self-motivated and hungry to learn.
הגשת מועמדות הגשת מועמדות
Jobpost Completed
JobPost On Hold