keyboard_arrow_left
See all JobPosts
כל המשרות
menu

Connector: idan munsa
{{ favorite_tooltip }} {{favorite_icon}}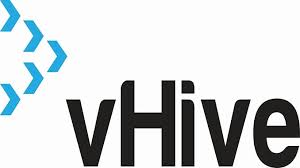 Vhive מחפשים
Algorithm Computer Vision Expert
vHive is opening her key role in the company.
When being in that position, You will be responsible for developing new algorithms to solve exciting
computer vision challenges reducing our customer's manual work, from survey analysis to flying
drones.
To solve these challenges, you'll need to combine approaches from multiple disciplines: Deep
Learning, object detection and classification, photogrammetry, 3D mapping, geometry, image
processing, optimization algorithms and more.
Your work will range from early research and feasibility studies, through algorithm definition,
software implementation and integration to getting feedback from the field and improving
performance in the real product
You will team up with an agile team of experts working in cutting edge software development
methodologies, to deliver quality software to our customers
Requirements:
 M.Sc / PhD in Electrical Engineering or Computer Science
 At least 5 years of professional experience ​developing ​computer vision algorithms
 At least 3 years of hands-on experience programming in C++/Java/Python
 At least 1 years of experience with deep learning for computer vision problems
 Hands-on experience with the following: Tensorflow/PyTorch/Keras and OpenCV
 Experience in delivery and maintenance of algorithms to real products
 Can work independently under loose guidance
 Business-fluent English
(Nice to have)
 Experience with GIS, photogrammetry and 3D mapping algorithms
 Experience using CRM suites
 Extra bonus: love drones
הגשת מועמדות הגשת מועמדות
Jobpost Completed
JobPost On Hold